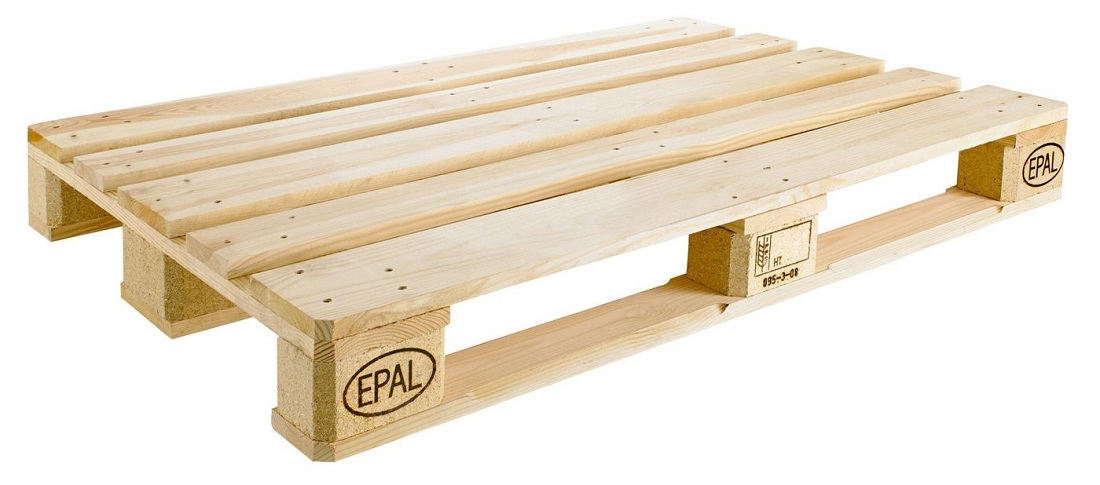 Euro Pallet Dimensions 1200mm x 800mm x 144mm

Weight Rated to 1.5 Tonnes
Also known as the EUR-pallet EPAL-pallet—is the standard European Pallet as specified by the European Pallet Association (EPAL).
It is a four-way pallet made of wood that is nailed with 78 special nails in a prescribed pattern. The weight of a Euro Pallet is approx. 25 kg.