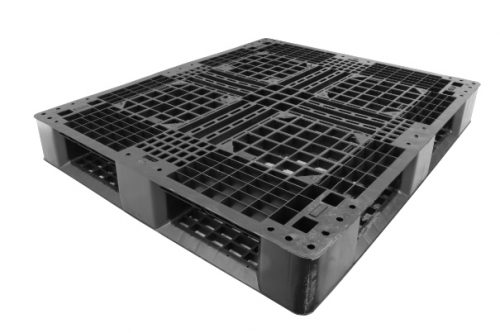 Plastic Pallets Dimensions 1100mm x 1100mm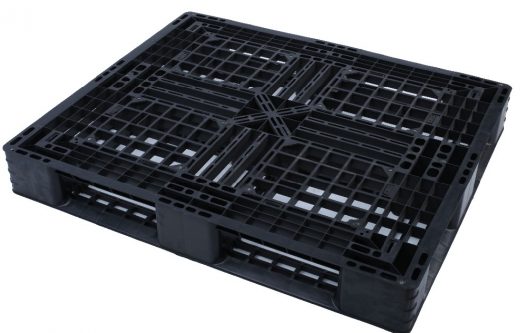 Plastic Pallet Dimensions 1200mm x 1000mm
Abbey Pallets offers plastic pallets for sale that are ideal for use in a wide cross section of industries.
Our plastic pallets in Sydney have gained in popularity partly as result of international trade regulatory standards that require wooden pallets to be chemically sprayed and heat treated to comply with ISPM 15 guidelines. This is because wooden pallets are susceptible to insect attacks, mould and other organic degradation that may affect the goods that are stored on them.
Some countries will not accept untreated wooden pallets and so exporters will have to pay out more money or risk the rejection of their shipments.
Benefits of Plastic Pallets
In comparison to their wooden counterparts, plastic pallets do not require certification or any further treatment if they are to be used as export pallets. This is due to the plastic material used that is naturally resistant to water damage and won't rot or rust.
Some of the many benefits of plastic pallets are:
Easy to clean, sanitise and reuse
Have superior water and weather resistance
Will not warp, chip or splinter
Are fully recyclable, thus making them a smart environmental choice
Food grade plastic is the safest option for transporting foodstuffs
Weigh less than wood so you stand to save on transportation and labour costs
Avoid costly delays due to possible rejection of wooden pallets even though they have been treated
Our Plastic Pallets For Sale
At Abbey Pallets, we are the best suppliers for plastic pallets in Sydney as we fully understand the needs of our clients for a robust product, fast turnaround service and Sydney wide delivery.
High quality plastic pallets for sale include:
1100mm x 1100mm Plastic Pallets
1200mm x 1000mm Plastic Pallets
Contact us today if you are seeking a smarter solution for your transportation & logistics needs and we will be able to advise you on the most suitable product for your specific needs.